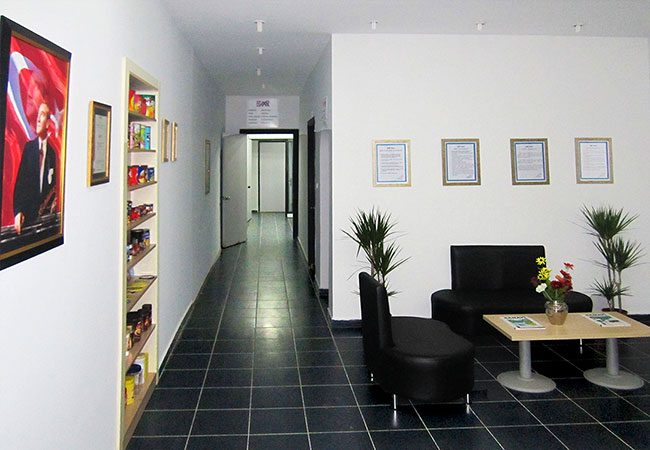 ABOUT US
Providing service in plastic package sector under
Empack
trademark,
Eroğlu
Metal Plastik Ambalaj San.Tic.Ltd.Şti. was founded in
1989
and brought its knowledge and experience into the present. Our company takes firm steps forward in this sector without compromising its product quality and customer satisfaction focused service concept.
Making plastic package production, our company also carries out
IML Label (In Mold Labeling)
applied plastic cover manufacture, one of last innovations in plastic sector. We aim to make our
Empack
trademark permanent in plastic package sector by means of adding the new products to our product range in accordance with demands of our customers.
ISO 9001:2008 Quality Management System, ISO 14001:2004 Environmental Management System, ISO 22000:2005 Food Safety Management System certificates
and
OHSAS 18001:2007 Occupational Health and Safety Management System
certificate.
Also our company fulfils commercial activities abroad and makes production under the roof of
EMP Trading Ltd.
established in
Ukrayna Vinnitsa City
in 2009.
We continue to render services for our valuable customers inside country and abroad in accordance with quality, confidence and responsibility principles since its foundation. Trustworthiness concept appearing as a result of our activities having been carried out based on self-sacrifice and discipline is a bridge established from today to tomorrow.
Quality Policy
EROĞLU
adopts as a principle to offer reliable and trouble-free services to its customers with its professional managerial staff and personnel by using advanced technology and modern engineering solutions in the plastic sector.
Our employees, who adopt team spirit and work selflessly, creates the foundation of our quality. Guarantee of continuity of our quality are our works and activities executed and services presented meticulously by our company.
Accepting the customer satisfaction as an initial objective, fulfilling the requirements of
ISO 9001:2008 Quality Management System Standard
and improving efficiency continuously by means of implementing continuous development and improvement in all departments are basic principles of '' Our Quality Policy ''.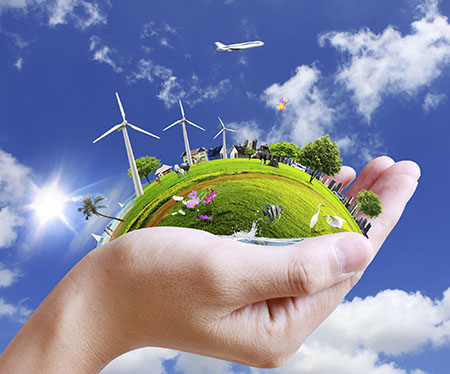 Environmental Policy
•To comply with current environmental in our country and to update it,
• To ensure continuous development as far as possible in all areas related with environmental,
• To determine environmental dimensions, to specify the types and damages of environmental effects,
• To minimize the pollution and wastes caused by us and to carry out waste disposal activities in such a way that it will minimize the environmental effect of hazardous wastes,
• To give trainings continuously for our employees and to encourage them to apply these principles,
• To set aims and purposes and review them every year and explain developments thereof,
• In the lights of these principles to improve our environmental management system permanently.
Our principles above mentioned shall release to the public via communication facilities and be open to public opinions.
OHSAS Policy
• We, as
EROĞLU
, shall be open to '' continuous improvement '' and concerned parties in order to achieve the change,
• All employees of
EROĞLU
are responsible for occupational health and safety.
• All kinds of responsibilities and authorities shall be shared among our all employees in order to perform the provisions of laws, legislations, regulations and other requirements with regard to occupational health and safety,
• Occupational health and safety in
EROĞLU
is as important as our other purposes.
• All accidents may / must be prevented.
• A more reliable way is always available for making all work,
• Training is of a vital importance to implement continuously
OHSAS 18001 Standard
in
EROĞLU
and to raise sense of responsibility about occupational health and safety and to improve such sense of responsibility.
• All and any internal and external resources shall be used in the most correct way and to the best advantage in
EROĞLU
to create an efficiency, reliable and healthy work environment, to establish effective communication, to increase individual performances of employees and to award the knowledge and success.
Food Safety Policy
• Our priority target is to continuously improve our services complying with hygiene measures and food safety in the highest rank in accordance with expectations of our customers and personnel.
• All products of our company must be reliable in terms of human health. • Control of all raw materials reaching to our company must be carried out by qualified personnel.
• Suppliers must be raised awareness so that they could provide for us the products which will have properties requested by us.
• Health and hygiene rules as well as relevant laws and regulations must be obeyed at every stage of products produced in our company.
• Auto control must be provided inside company.